Asphalt Paving Pompano Beach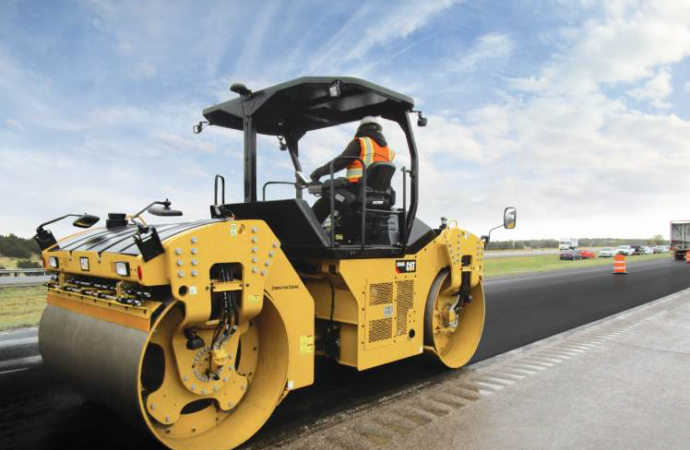 We continue the legacy of all things asphalt and installation. The industry has been used to pave roads in the United States as far back as 1870. In 1876, It was used to pave Pennsylvania Avenue to celebrate the hundred-year anniversary of the country. Now, you can hardly go anywhere without seeing it. That is because of its dependability. The cheapest method that one can choose is, of course, a gravel drive. Gravel, though, scatters far too easily to be a convenient idea for a driveway.
What We Do
---
When you hire us, know that you're getting the best in complete asphalt maintenance services. No matter what size your paved surface is, we can help you when you have cracked, chipping, or missing asphalt. Choose us when it matters, and you need the best in local:
​Whether your asphalt surfaces need a little attention or an entirely new surface poured, we can do it all for you and less than anyone else.
Stones can be thrown for as little reason as starting to drive too quickly. Have you ever seen the damage to a windshield from a pebble on the road? A thrown stone from your tires could risk your home being damaged, other vehicles, or the devastating risk of loved ones that could just be outside. Even without the threat of potential damage, nothing prevents water from seeping through the stones. The weight of a car on a muddy drive causes ruts in your drive that are going to have to be smoothed out. This is by no means a one-time occurrence. It has to be done often. 
On the other end of the scale, we have brick drives. Beautiful and elegant. It is also extremely expensive. It is a cost that many of us aren't able to afford. That is why there are two primary choices that most people turn to when choosing their driveway. Those are concrete and asphalt.
Some Reasons why Asphalt Paving is better than Concrete Paving
---
Asphalt paving and maintenance have something that can't be found in concrete.

Asphalt paving has flexibility.

Asphalt is designed to flex under heavy loads, compressing and decompressing to accept the weight put on them.

Concrete is strong but brittle. If too much weight is placed upon it, it breaks into pieces.

Repairing means the costly endeavor of tearing up the concrete to replace it.

Asphalt paving is much more cost-effective. 
​If you are looking for asphalt paving, aka "blacktop paving" in Pompano Beach or South Florida, contact us to get the job done.
We are your asphalt driveway specialists and are here to help you with any questions you may have on your asphalt driveway installation.
There are many benefits to an asphalt-paved driveway. One of the things that stand at the forefront is that the asphalt paving process is much more affordable. The cost is almost half of that of a concrete drive. Decorative concrete is even more expensive. Not only is it much cheaper to install, but it is also much cheaper to repair. Concrete driveways are much harder to repair and, many times, the patch jobs are not a perfect match for the original. A bad patch job can ruin your expensive concrete driveway.​
The Relationship between Seal Coating and Asphalt Paving… they need each other
---
Asphalt Paving Pompano Beach is able to handle any of your paving needs including seal coating.  You see, asphalt is a petroleum-based product. This gives the benefit of helping the driveway flex in extreme temperatures as well as under heavy loads. Extreme temperatures and heavy loads are things that are very unhealthy for concrete. The downside to the petroleum of asphalt is certain chemicals can damage them. That is why we use a sealer spray that binds to the asphalt, making sure it protects it from chemicals. The sealer spray that we place on your asphalt driveway will protect it from the typical harsh chemicals for years to come. Renewing the sealer spray is a quick and inexpensive process that will ensure your drive's health even longer.
More Benefits of Pompano Beach Asphalt Paving
---
Another great benefit of having a professional Asphalt Paving Company handle your asphalt installation is time. Time is one of the most valuable possessions that we have.  When dealing with time, we don't want to waste a second. A concrete driveway usually takes seven days to set. That is if the weather even cooperates. Imagine, seven days of having to work your life around another person's schedule with no other choice. Remember how we said that asphalt is more flexible than concrete? Asphalt is able to bend to conform to your schedule. When we have finished your asphalt paving installation, no matter the weather in South Florida, you can drive on it almost immediately. Immediately is a set time that is much more deserving of your busy schedule.
A few more of the many great benefits of working with our asphalt company to take care of your driveway or parking project: 
Time, convenience, and cost are the perfect trifecta for the perfect drive. The time that is saved from having asphalt paving that can be driven on almost immediately means you don't have to spend the extra time losing profits and being just simply inconvenienced. The convenience of it is that any repairs needed can be handled quickly without having to worry about the hassle of an area of your parking lot being shut down for weeks.
What About the Cost?
---
Well, spending half the cost on your parking area should already be an obvious benefit. If that isn't obvious enough, think about all the traffic that your parking area is going to have to endure. The constant change in temperature, as well as the weight of vehicles, are never-ending damage being placed on a home's drive. How much worse is that damage to your business?
Contact Us Today for Asphalt Paving Pompano Beach
---
Whether it is a home or business, a driveway or parking lot; we at Pompano Beach Paving believe that asphalt is the best possible choice for you. We believe that no job is too big or too small for us to want to be the asphalt driveway contractors that you trust for any task you need to be done. If you have any other questions about the savings or benefits of an asphalt driveway or parking lot, contact us at 954-379-8400. We will happily answer any questions you have.
Mon-Fri: 8am – 5pm
Sat-Sun: Closed
2637 E Atlantic Blvd 1137
Pompano Beach FL 33062
Here is a list of the services you can get at Asphalt Paving Pompano Beach:
There are so many areas or regions where we offer these services with most of them being cities.
---
However, if you need any of these services, you need to contact us. The list below comprises the areas where we offer these services.